Although food security efforts have been happening for many years, the UC Global Food Initiative (UC GFI) created the impetus for a systemwide approach to addressing food insecurity and sustainable food systems.   This effort has brought together many previously established and new programs into a new organizational structure. 
Image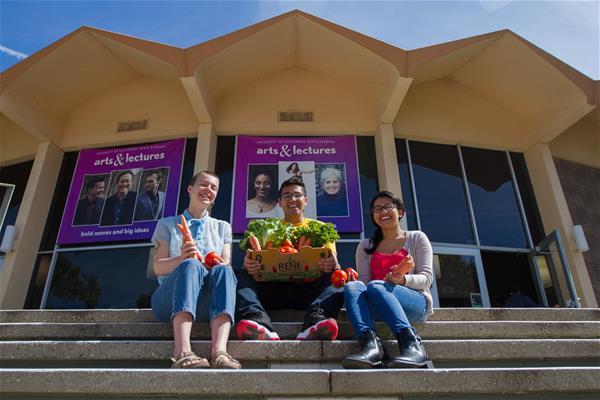 Below you will find information on our committee structure, organizational chart, and clarification of how each entity works together.
The UC Global Food Initiative is managed by a statewide steering committee, the UC GFI Leadership Council.  A series of topic areas and work groups were formed underneath this council.  The full list of statewide groups can be found on the UC GFI organization website. 

One of those work groups is the Food Access and Security Work Group.  This work group proposed that each campus develop a Food Security Taskforce and through
This taskforce created and executed a plan to address food insecurity among UC students. This proposal was accepted by President Napolitano, who allocated funding to each UC campus to do so. 
Another UC GFI workgroup is the Healthy Campus Network. Their goal is to make the UC system the "healthiest place to live, work, and learn."  As a result of their work, the President requested that the Chancellors at each campus create a Healthy Campus Network Steering Committee.

Most of the campus wide efforts related to food security are organized under the broad oversight of either the Food Security Taskforce or the Healthy Campus Network.

Hover over the committees tab, and you will find a full list of campus committees working on food security.  Please click on the tab of the committee you would like to know more information about.