Santa Maria, Guadalupe, New Cuyama, Nipomo
Image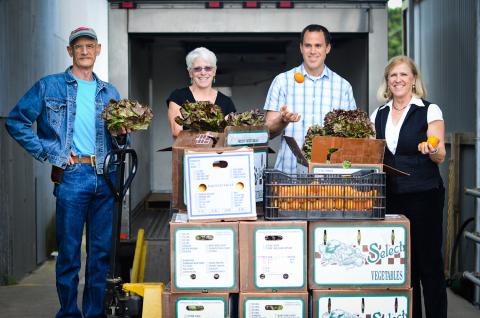 View a list of supplemental food resources throughout Santa Barbara County.
Includes food pantries, mobile distributions, prepared meals, and mobile farmers markets.
All resources are available to the community at little or no charge, some locations may require scholarships and registration.
Allan Hancock College
800 S. College Dr.
1st and 3rd Saturdays from 8 - 10:30am
607 W. Main St.
Every Tuesday and Friday from 10 - 11:30am
200 W. Cook Ave.
Monday, Wednesday, Friday from 9am - 4pm
Healthy School Pantry Fairpark
937 S. Thornburg
3rd Wednesday from 9 - 11:30am
Guadalupe Senior Center
4545 10th St
First Thursday of the Month, 11:30am - 2pm
Beatitude House
267 Campodonico Ave.
Tuesdays, 11:30am - 12:45pm
Family Service Center
230 Cesar E. Chavez
Last Thursday of the Month, 12pm - 1pm
Cuyama Family Resource Center
4689 Highway 166
Third Friday of the Month, 11am - noon
Nipomo Food Basket
197 W. Tefft St.
Every Monday, Tuesday, and Thursday, 10am - 1pm
Coast Valley Worship Center (Showers and Hot Food)
Salvation Army Parking Lot
200 W. Cook Ave
Every Thursday, 10am - 11:30am, (805) 688 - 4571
Bring both an ID and SS card. Visit Mon, Tues, Thurs, and Fri from 10 a.m. to 1 p.m. at 197 W Tefft Nipomo, CA 93444